Get Your Copy of
80 In-Demand Copywriting Projects
for Just $11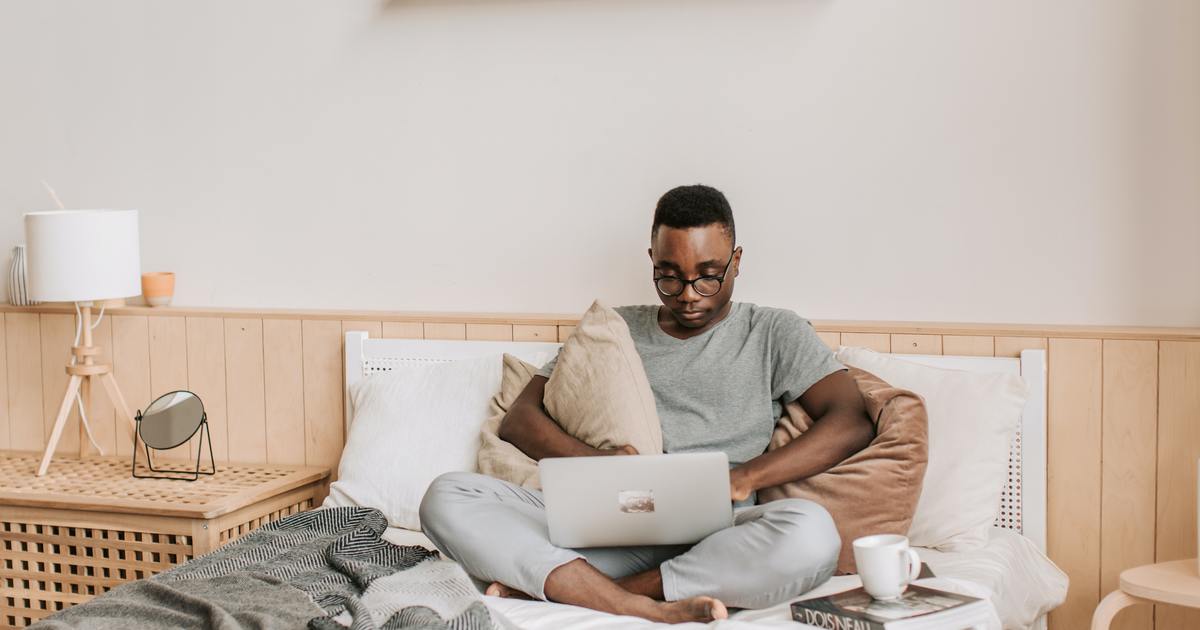 You've got only a few hours left …
So we'll get right to it!
If you're ready to move forward with getting paid well to write, we've put together something for you that will not only make getting started easier …
But KEEP you going for the next year, so you reach your writing and financial goals.
When you grab a subscription to Barefoot Writer magazine by midnight, for only $11 …
We'll give you FREE access to our report titled 80 In-Demand Copywriting Projects, which takes you wherever you are now …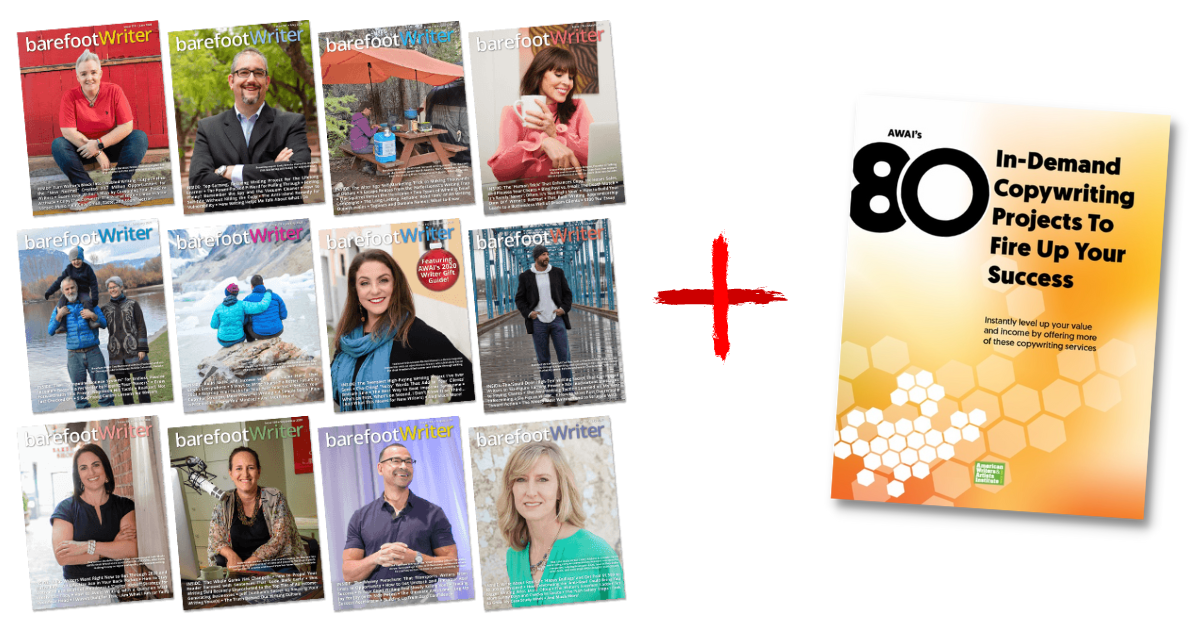 And introduces you to tremendous copywriting opportunities available to you right now.
You'll find comprehensive overviews and examples for each of the top 80 copywriting projects, along with the most up-to-date fee ranges plus current research and trends in the marketing industry.
For each project, you'll learn all this:
What it is
How it's used
Why it's popular with clients
What the project involves
And the best FREE resources and valuable training programs to get started immediately!
So you can choose which writing projects you want to pursue as you chart your path to the unlimited freedom of the writer's life.
It's yours FREE with your Barefoot Writer magazine subscription — which you can grab today for just $11.
From tips on how to write better and faster to ideas for staying motivated and productive to (my favorite) success stories about up-and-coming writers like you who made that leap and are now moneymaking copywriters …
This magazine keeps you going, keeps you inspired, and keeps you focused on why you want the freedom of a paid writing career and how to successfully pull it off.
Combined with the incredible 80 In-Demand Copywriting Projects report, you'll have everything you need to get started today … and keep going month after month as you build the life you want through your writing.
Go here to grab this incredible deal now for just $11.
You have nothing to lose, and a life of freedom through well-paid writing to gain!
You're more ready for this than you realize …
And no matter what, we will have your back every step of the way!
Published: August 2, 2022