Living the Writer's Life: Craig Grossman
"I Love the Creativity of Writing. It's My Outlet, Like Being an Artist!"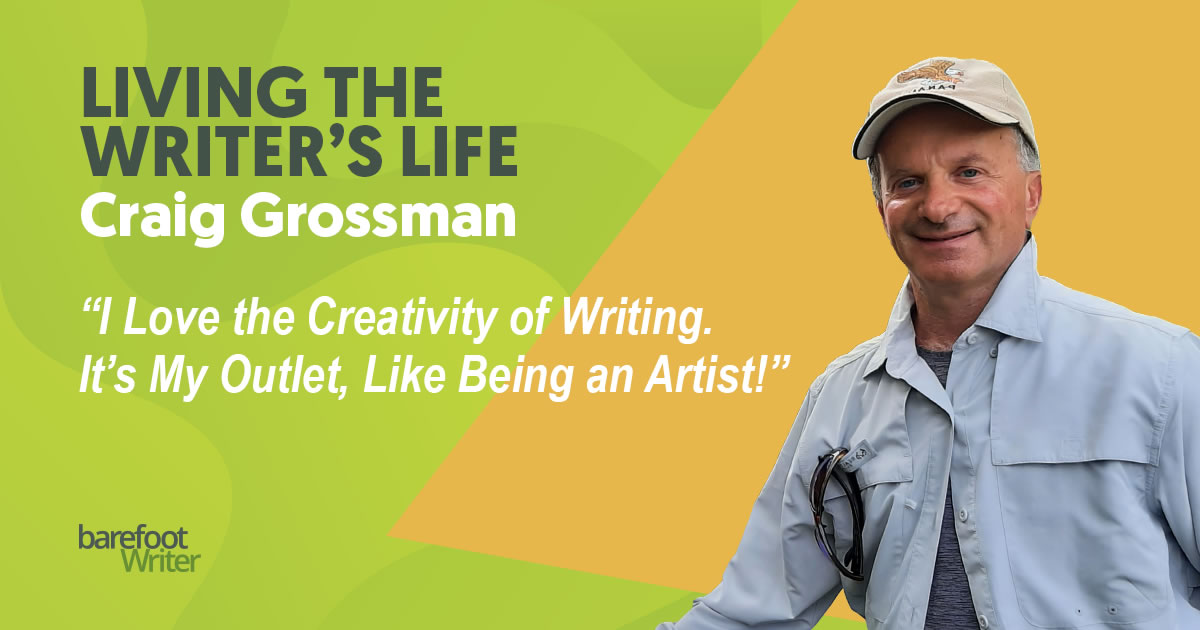 Inspiration can come from anywhere. For Craig Grossman, inspiration comes from various aspects of the AWAI courses he's studied or even from his clients. He'll take one idea and turn it into a blog article or use it to enhance a website. That is just one of the skills this gourmet-food-brokerage-owner-turned-copywriter uses to run his new B2B copywriting business. Today, Craig truly is an artist and writing is his creative outlet. Enjoy his story …
How did you first get into copywriting?
​Before copywriting (B.C.), I founded and managed a gourmet-foods brokerage business. We represented over 60 product lines, had five sales reps, and called on specialty retailers throughout the northwest states. Besides sales, I helped my suppliers with product descriptions, label design and content, sell sheets, and promotional emails.
But after doing nearly the same actions year after year, I looked for a new challenge. I attended an International Living conference in 2016 and discovered copywriting as a new career. Eventually, I sold my business in January 2020 (just before the pandemic!) to become a copywriter. My current business is www.FabulousCopy.com.
How do your skills from your previous career help your copywriting career?
​First, I learned a lot working with a large variety of businesses as a foods broker. What makes them tick, what their needs are, and all their pain points. And I learned very quickly in making sales calls that if you're too pushy, you'll be shown the door! So, I learned how to be very persuasive without any hard sell at all. This comes in handy when writing emails or sales copy for clients.
What kinds of projects are you working on lately?
​I'm currently working with a specialist in aging who helps retirees with financial and health planning. I'm writing blog posts once a month and eventually will work with him to add clarity to his website and make it more compelling for his audience.
I'm also working with a warehouse and shipping company in Seattle to write the content for their About Us and Our Team pages. I'll soon be helping a small financial firm (actually my brother's company!) with writing promotional emails for their financial products, such as annuities and long-term care insurance.
For me, it's all fun! It certainly beats driving for three hours to meet with the next retailer client in my former business.
What do you enjoy so much about B2B copywriting?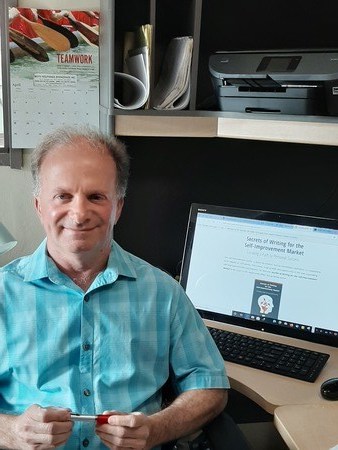 Craig says this desk is
"where all the magic
happens!"
​I'm very comfortable with B2B content and copywriting, as I grew up in a family business (we owned an industrial coatings manufacturing company), and my last business as a broker was B2B. I like that the writing is more direct, without a lot of claims and trendy language that B2C often has.
Yes, the fees are higher in B2B. However, to earn these fees, you need to target companies large enough to have decent marketing budgets, but not too large that they can do it all in-house (or use their agency). The ideal size is $1 million to $5 million in annual sales. I'm still working on grabbing those higher fees for myself!
What has been the biggest factor to help you grow your copywriting career … and the biggest challenge you overcame?
​Being trained and certified by AWAI has been a blessing. I've learned so much, and it's opening a lot of doors. Recently I've also had some invaluable training from StoryBrand, and now I'm a Certified StoryBrand Guide.
​My largest challenge has been getting good-paying projects on a consistent basis. It was much more difficult to break into this business than I expected. Being a StoryBrand Guide and being a part of their generous community is helping me expand my marketing efforts.
What's your favorite thing about your writer's life?
As a freelancer, I love the independence of setting my own schedule. If my schedule isn't full, I often work out at my gym, have a leisurely breakfast, and get to work at 10:30!
Without a doubt, I love the creativity of writing. It's my creative outlet, like being an artist! And I feel inspired and purposeful when I help other small businesses with my writing.
What do you do when you're not writing?
Aside from work, I enjoy spending time with my partner, Hope. Our summer is filled with hiking, paddleboarding, gardening, and spending time with friends and family.
Craig's Living The Writer's Life story was originally published in Barefoot Writer. To learn more about how you can start living your dream writer's life too, click here.
What help do you need to move forward with your version of the writer's life? Let us know in the comments below so we can help guide you in the right direction.

The Barefoot Writer
Discover a lucrative style of writing that will give you as much freedom as you can have while earning a great income at the same time. Learn More »

Published: September 24, 2022