Paul Hollingshead:
From Minimum Wage and No Future to Living a Dream Lifestyle
Copywriting and the "power to persuade" is one of the most useful and lucrative skills you can ever have – yet no colleges or universities that I know teach it.

And what's even more extraordinary is that, because of the Internet and the enormous growth of online marketing, demand for copywriters is 100 times greater now than it was when I was starting out. There are so many things you can write about these days (and make great money doing it!) that your biggest challenge is not learning the skill – it's deciding what "niche" you want to be in!

Fortunately, you're in great hands with Katie, Rebecca, and the entire team at AWAI. They can help you with all of it: understanding the opportunity … mastering the skills … and finding clients. It's an exciting world begging for people like you who love to write and who want to learn skill that will reward them forever!
— Paul Hollingshead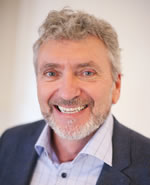 PAUL HOLLINGSHEAD is a co-founder of AWAI. In 1994, while working at a supermarket stocking the shelves, he answered an ad for a direct-mail copywriter and met Don Mahoney and Mark Ford. Although he knew nothing about copywriting, he got the job, worked under Mark and consulted with Don on his first project … a letter that brought in over a million dollars and launched his career.
Today Paul earns a "mid-six-figure" income writing between six and eight letters a year for the same two clients he's been working with for over 20 years. He now splits his time between his lake front "cottage" in Vermont and his hometown of Toronto.
In AWAI's copywriting program, Paul reveals his specialty … exactly how to make that all-important emotional connection with your reader.
Paul Hollingshead Articles
More Articles By Paul Hollingshead …