Is Your Copy Putting You At Risk?
How to Easily Keep Yourself—and Your Clients—Off the
"Legal Radar" and Become Your Clients' Biggest Asset
---
From the desk of Katie Yeakle …
Dear Reader,
Imagine landing your first assignment in a new niche. You're very excited, but also a bit nervous. You know there are some unique restrictions on what you can say in this market.
Several days later, after digging into your research, you come up with a great angle for the promotion. Now you're ready to sit down to start writing.
The words come easily, and you manage to write a few powerful headlines fairly quickly. But then, you get hung up in the lead. You want to make a strong and compelling claim, but you're not sure if your wording will get you—or your client—in trouble.
If only you had a lawyer available to run it by. Well, not just any lawyer, but …
Someone who thoroughly understands direct marketing and marketing copy …
An experienced pro who has successfully litigated marketing cases against both State and Federal regulators, as well as defended lawsuits filed by private individuals …
A lawyer who could quickly tell you if your copy is okay or if it would land you in the middle of a legal landmine.
You'd be surprised at how easy it can be to get someone like that in your corner. But not in the way you might be thinking.
Instead of having to pay your lawyer friend hundreds of dollars an hour for his advice, now you can simply click on a file on your computer to get all the answers you need.
It's true. Starting today, you can access the spectacular new "must-have" reference guide that even experienced copywriters are saying they can't wait to have …
"I Need to Read This!"
That's what marketing/copywriting superstar Rich Schefren said when he heard about it—the only copywriting reference that covers the legalities of copywriting
Written by a lawyer with 15 years of direct-marketing experience, this unique guide walks you through example after example of what you can and can't write in your copy. For example, you'll discover:
Why you can't write, "Vitamin E cures heart disease" in a promotion—even if you have proof or back-up that it does! The guide shows you what you can write instead. (Chapter 7)
When you can and when you can't use every word verbatim of a government official's speech. (Chapter 2)
Why you should avoid using the word "program" when writing for the financial newsletter market. (Chapter 6)
When and how you can legally use a picture of Oprah in your copy. (Chapters 4 and 5)
Why you shouldn't write, "XYZ Company is killing you." (Even if the facts show this) and what you can write instead to stay off the legal radar. (Chapter 1)
When you can and can't write "Smith Lite has fewer carbohydrates than Granny's Lite." (Chapter 3)
Why defamation can become a greater concern with an online publication than it is with traditional publishing. (Chapter 9)
When you—not your client—could be on the legal hook if you write a false negative statement about someone and it gets published. (Chapter 1)
The words you must avoid when writing for the income opportunity market. (Chapter 8)
Why a policeman sued one of Agora's subsidiaries for defamation, what the defense used to get the writer and the publication off the hook, and how you can use this knowledge to your benefit. (Chapter 1)
3 words you should never use on an envelope of a promotional letter. (Chapter 10)
And, of course, much, much more!
Before I tell you more about the guide, let me assure you that …
No One Knows the Legalities of Direct Marketing
and Marketing Copy Better Than This Guy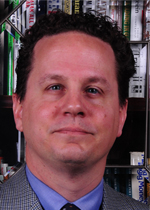 Matthew Turner has been the General Counsel for Agora, Inc. for 15 years. Agora is a $300+ million international powerhouse in the publishing world.
I get "legal" questions all the time from concerned copywriters. They want to know things like how to safely walk the line between selling a product and misleading potential customers. Or how to compare their clients' and competitors' products without having to worry about getting sued. Or what they can "lift" from someone else's work without violating Copyright Law.
I saw a real need for a reference guide like this in our industry. I knew how much our members needed it.
So I pitched the idea to Matthew Turner, the lawyer who reviews all of AWAI's copy.
Matt loved the idea of creating a practical guide that you could refer to over and over again. As he developed it, he knew the end product had to be …
Relevant to the legal questions and issues you face daily as a direct-response copywriter—whether you're a generalist or specialist.
Easy-to-understand, so you can quickly apply it to your copy and enjoy peace of mind that what you've written won't raise a red flag.
Detailed enough that you'll be able to help many of your clients determine what is acceptable and what is risky in their marketing campaigns.
The result is a comprehensive and practical guide called The Legalities of Copywriting Made Simple …
The Power of Becoming an Expert on the Legal Issues
That Affect Direct Marketing Today
I insist that all of our copy is reviewed by Matt before it goes out. Even so, it saves us a lot of time when we work with copywriters who understand our legal constraints before they write the copy.
But think about the thousands of companies out there that don't think about or have the budget to run their copy by a lawyer. Think about the risks they're taking … in many cases unknowingly.
Now think about how valuable you would be to them if you were an expert on the direct-marketing legal issues that could cost them tens or even hundreds of thousands of dollars.
I hope you're starting to see that there are many ways you can leverage this program. (If not, it will become clearer to you in a moment.)
A Down-to-Earth Guide That Gives You
All the Information You Need to Keep Yourself
and Your Clients Out of Legal "Hot Water"
The Legalities of Copywriting Made Simple has it all …
Easy-to-understand tips that help you write copy that sells without putting you or your client at risk …
Simple case studies and important legal rulings that few copywriters know about, so you'll understand the "why" behind the "how" …
A simplified guide to legal considerations within the financial newsletter, dietary supplement, and income opportunity markets.
It also provides plenty of practical tools like checklists you can use to help you keep your copy above scrutiny, as well as copy exercises to help you fully grasp what you've learned.
Here's an overview of some of the major points you'll discover:
How to comply with the "four legal commandments of copywriting" (you may be dodging bullets on at least two of them every time you sit down to write) …
The legal differences between writing marketing copy and editorial copy (e.g., newsletter articles), and the laws acting as checks and balances for each …
The laws—in layman's terms—governing marketing copy in specific niches: Financial, Dietary Supplements, Income Opportunity, and E-Book Publishing … and what you need to do to comply with them …
The major court cases that have changed the landscape of the direct-marketing industry to make it what it is today …
Your legal considerations when working with clients, and how to avoid being personally liable in various suits and cases …
Plus, Matt came up with a great idea that even surprised me …
Discover Inside Secrets From Top Copywriters
and Marketers for Writing for Niche Markets
Matt asked a few heavy hitters in the financial newsletter and dietary supplement industries to share some tips and secrets for writing—and succeeding—in their markets.
He knew that getting tips from copywriters' or marketers' perspectives would help you move up in the copywriting ranks faster. I agree.
So Chapters 6 and 7 contain a generous amount of tips and secrets from top copywriters and marketers. You'll get tips you can use right away, including:
Six specific tips for making big, bold promises without lying and compromising trust …
A four-letter word that gets you out of legal "hot water" …
How to turn problems in your copy into opportunities …
And more!
Become an Indispensable Part
of Your Clients' Marketing Team
The Legalities of Copywriting Made Simple helps you avoid the mistakes every junior copywriter (and even some senior ones!) makes. Plus, you'll be able to educate many of your clients on what is acceptable and what is risky in their marketing campaigns.
Because the truth is, thousands of potential clients out there aren't aware of the legal restrictions that apply to their marketing efforts. So, that gives you a perfect opportunity to step in and show them what you know … and how you can help them.
It could be as simple as impressing them by showing them sample headlines that could land them in court, and then showing them how tweaking the copy in a certain way would minimize or eliminate their risk. Not many copywriters have the knowledge to educate their clients like that!
You better believe if a potential client can see that you can help keep him from attracting the attention of Federal or State regulators and keep private companies from successfully suing him, you'll have his attention big time.
And here are two more big benefits …
Plus, understanding the regulations that apply to different markets can help you break into and climb the ranks in certain niches sooner rather than later. A dietary supplement marketer, for instance, wants some reassurance that you have a grasp on the regs that govern his industry.
These are just some of the ways the secrets in this must-have reference can help you become a successful, cutting-edge, direct-response copywriter.
And if you're wondering how you'll ever have the confidence to help clients understand what's acceptable and what's not, this will help …
You'll Also Get Practical Exercises to Ensure
You Understand Each Law or Statute
The guidegives you plenty of Q & A exercises that help you gain confidence in your new abilities. For example …
You'll review a variety of statements and determine if each one could raise any red flags from a regulatory agency (such as the Federal Trade Commission or Food and Drug Administration). Then Matt tells you if the statement presents a problem and why.
You'll review different editorial and advertising scenarios to determine if the example provided is appropriate with regard to the four commandments of speech—and then Matt gives you the correct answer.
For the specific niche markets, you'll get several examples of copy that could come under the appropriate regulator's scrutiny. Your job will be to indicate if you think the language could put the writer or client at risk for a legal challenge, and explain why or why not.
In some cases, Matt even provides revised copy, so you can see the "before" and "after" samples. Completing these hands-on exercises is the fastest way of ensuring you have a working knowledge of the material.
How Much Is Having Peace of Mind —
and Becoming Your Clients' Greatest Asset —
Worth to You?
It takes most copywriters years of trial-and-error to learn just some of the legal considerations of direct marketing. Even then, they can easily stumble when they're asked to write copy in a new market, or if they don't keep up with the regulations.
Wouldn't it be nice to be able to approach potential clients in just days or weeks from now with the knowledge and confidence that you understand what can and can't be said in their market?
Never before has a direct-marketing attorney put together an easy-to-use legal guide specifically for direct-response copywriters. So you'll be at the cutting edge in the marketplace by becoming an expert at the legal issues that affect direct marketing today.
To be perfectly frank: You can use any one of the secrets and tips you'll learn in this one-of-a-kind guide to help you break in with clients—even those in niche markets—sooner.
If you were to spend a couple of days with Matt picking his brain on all the things he shares in this program, it would easily cost you $7,500. But The Legalities of Copywriting Made Simple doesn't cost anywhere near that much.
The regular price is a modest $149.
As soon as you order, you'll receive full access to this 130-page guide in easily downloadable PDF files that you can keep right on your computer and have handy anytime you need them.
Plus, your name will go on the list to receive the following …
Ongoing Bonus: Legal Updates So You Maintain
Your Expert Status
Order the guide today and you'll receive a full year of legal alerts and updates from Matt. That's right, if a new law or court ruling emerges that could affect how you write copy, Matt will send you quarterly alerts letting you know what's up and what changes you should make in your copy.
Plus, we'll host one teleconference during the year where you can ask questions of Matt.
You'll receive the quarterly alert service and one-time Q & A teleconference with Matt free for a year after you order the guide.
A Must-Have Reference …
Whether You're a Generalist or Specialist
You won't find anything like this anywhere else …
Just like you turn to copywriting books and programs to remind you of proper writing techniques, now you can turn to this guide to see if your copy complies with the laws that govern direct marketing. Whether you're concerned about the Fair Use rule, or you're wondering if using Donald Trump's name in the body copy violates any laws, you'll have an answer within minutes.
Very few copywriters have access to this kind of comprehensive information. If you'd like to minimize your risks and be at the cutting edge in the marketplace, then click "Order Now" below, fill out the form, and you'll be on your way.
Wishing you greater peace of mind, confidence, and remarkable success.
Sincerely,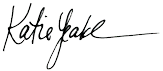 Katie Yeakle
Executive Director, AWAI
P.S. Our main objective here is to guide you through the legal considerations you should be aware of as a copywriter and a business owner. So, Matt pulled together a supplemental guide — The Copywriter's Business Start-Up Guide — to help you set up and run a profitable copywriting business that meets your business goals.
This quick referrence guide covers everything from the advantages and disadvantages of setting up your business as a sole proprietorship, LLC, or S-Corporation to what and how you should maintain your records. And it's yours absolutely free when you order The Legalities of Copywriting Made Simple.
100% Satisfaction, No-Risk Guarantee
Order The Legalities of Copywriting Made Simple today, and take your time reading through the guide and doing the exercises. You've got a full 30 days to give it a thorough once-over.
Then, if you decide that it doesn't deliver information, secrets, and insider tips that will benefit your financial future, simply let us know within 30 days, and you'll get every penny back. No questions asked.
Click below now to discover how you can keep yourself—and your clients—out of legal "hot water" …