Meet AWAI-Trained Writer: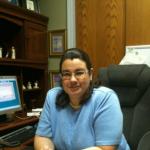 Professional Background:
• Experienced author, reviewer, researcher, and instructor
• Worked with the Missouri Bar and LSSM to create legal education materials, fundraising materials, and community outreach materials.
• Experienced in writing legal reference materials, legal presentations, legal briefs and pleadings, teaching materials, short and novel length fiction
• Well-versed in copyediting, interviewing, and proofreading, most recently as volunteer reviewer for the Missouri Bar.
• Experienced instructor in a variety of legal areas to a variety of audiences, ranging from high school students to undergraduates to fellow attorneys. Prepared presentations, tests, and study materials.