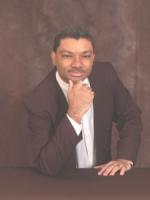 Kennard Brown

Columbus, OH
Copywriter
B-to-B
www.increaseprospectsandprofits.com
B2B customized copy created for your services or products to increase profits and ROI.
The following is the kind of B2B sales writing I create that influences buyers to directly respond to your sales people or order department:
•Telemarketing
•Direct Mail
•White Papers
•Case Studies
•SEO
•Social Media
•Web Marketing Communications
What are your needs?
Visit IncreaseProspectsandProfits.com for more information on how I can help you increase profits and ROI. Call (614) 276-1200 to speak to me.
Experience, background and resources:
•27 years of B2B copywriting and inside sales experience
•Certified SEO copywriter
•MBA in Marketing
•Current Doctor of Business Administration (DBA) Candidate
•Member of American Writers and Artists, Inc. (AWAI) and a Circle of Success member
•Member of the American Association of Inside Sales Professionals (AAISP)
•Member of the American Marketing Association (AMA)