Meet AWAI-Trained Writer: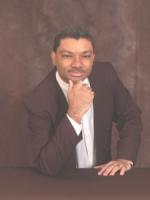 Professional Background:
Sales Writing for B2B Tech Companies
Customized copy created for your tech services or products to increase prospects, profits, and ROI.
What are your needs?
Contact Kennard L. Brown at (614) 276-1200 for B2B Tech sales writing/copy specially created to sell your service or product.
The following is the kind of B2B Tech sales writing I create that influences buyers to directly respond to your salespeople or order department:
•Telemarketing
•Direct Mail
•White Papers
•Case Studies
•SEO
•Social Media
•Web Marketing Communications
Experience, background, and resources:
→27 years of B2B copywriting and inside sales experience
→Certified SEO copywriter
→MBA in Marketing
→Doctor of Business Administration (DBA) Candidate
→Member of American Writers and Artists, Inc. (AWAI) and a Circle of Success member
→Member of the American Association of Inside Sales Professionals (AAISP)