Meet AWAI-Trained Writer: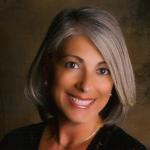 Professional Background:
After working in the women's health field as a physician in Obstetrics and Gynecology for thirty years, I felt instead of discussing health with one person at a time, copywriting gives me the opportunity to inform the public at large of health issues- things they should do and those they should avoid.
I have recently launched my latest book "Power to the Patient:The Medical Strategist" on Amazon.com which has become a best seller.
As editor of "The Medical Strategist" newsletter, I am grateful for the opportunity to discuss the latest medical issues and supply the information with a free signup at www.TheMedicalStrategist.com
Currently, in addition to writing copy for several large medical information sites, I am a professional speaker.