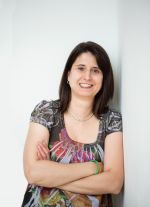 Julia Borgini

Toronto, Ontario
Copywriter
B-to-B, Web/Internet
I help Geeks sell more stuff.
I write engaging and compelling website content for B2B Technology companies with Spacebarpress.
A computer Geek long before I became a professional writer, I've been fascinated by technology since the early days of video games & computer programming, and well before the Internet.
I've been writing since 1987, and doing it professionally since 2000. Follow me on Twitter @spacebarpress to see what I'm in to now.