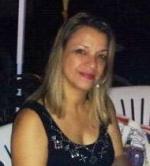 Maria Neuman

Orlando, FL
Copywriter, Researcher, Social Media Expert, SEO Expert, Resume Writer
Health
As a former professor of journalism and communication researcher I am using my many years of experience publishing and consulting for companies and institutions that serve the Hispanic population.
The U.S. Hispanic population accounts for 16.3% of its inhabitants, 50 million people of which 35 million speak Spanish at home. Just 14% speak only English.
This emerging population as the largest minority in the United States will require increasingly urgent messages in media, officialcommunications, health programs and legal programs, tailored to their needs to insert themselves assertively in American society.