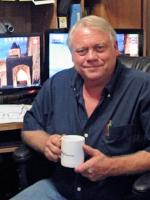 Stephen Maurer

Fayetteville, AR
Copywriter
B-to-B, Web/Internet
I'm a professional, freelance B2B writer, specializing in content marketing; content that engages readers and promotes my clients as credible, reliable and trustworthy.
As likeable experts.
Likeable experts that convert casual readers into interested prospects, interested prospects into loyal followers, and loyal followers into faithful customers or clients.
The current marketing trend is focused on top-quality, useful information, presented through attention-demanding, thought-provoking writing. Actually, it always has been. Content marketing is a valuable and extremely effective sales tool.
It's simply more effective when it's done right. Plain and Simple!
My job is to make sure your message is presented clearly. And my job is also to present you as someone they can get to know, like and trust.
In other words, together we'll transform you into a likeable expert.
So, are you ready to be transformed?
Call me.