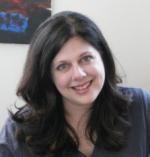 Cindi Cooper

Atlanta, GA
Copywriter
B-to-B
I worked in B2B sales at Hitachi for nearly 9 years until our sales office was closed.
During that time I followed products from the manufacturing facility, to shipping, to the customer's manufacturing floor for end-product production, to the retailer. Seeing this life cycle in action taught me the needs, expectations, and challenges of B2B companies.
Sales has always been a part of my professional life. My varied experience also includes showing properties for a real estate investor, working as a makeup artist, raising an average of $400,000 a year for a non-profit, and marketing the services of a few entrepreneurs.
I'd love the opportunity to put my collective experience to work for you and your company.