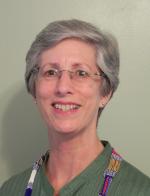 Sandra Fox

Mountain Home, AR
Copywriter
B-to-B, Financial, Web/Internet
Hire the Money Writer
Direct response copywriter with 20 years of investing and writing experience. Your writing resonates with your prospects. They feel you understand their problems and you hold the best solution for them.
Stocks, options and financial newsletters- Specializing in short copy surrounding long sales letters: emails, opt-in, order pages, thank you, welcome, retention and renewal.
Alternative investing and money management opportunities- A 20 year investor in rental real estate, mortgage notes, whole life insurance, and tech start-ups. I understand the emotions and beliefs that motivate customers to invest.
Info-marketing and entrepreneurial writing- experience with lead generation, opt-ins, landing pages, promotional white papers and reports, sales pages and the ascension model of info-marketing.
Timely, accurate, and easy to work with. See your work written in your voice and style. Free up time for the things most important to you—yet still gain customers and sales.
Training: Clayton Makepeace, Dan Kennedy, Jeff Walker,
Clients: Newsmax, Street Authority, Motley Fool UK, Complete IRA, Life Insurance, academictechventures.com
Published book: Growing Customer Lifetime Value: Retention and Renewal