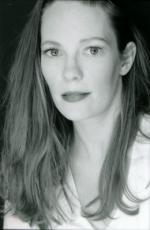 Megan Gilmore

Tulsa, OK
Copywriter, Researcher, SEO Expert, Travel Writer
B-to-B, Catalog, Christian, Health, Self-Help
** No longer accepting commissions**
Megan Gilmore:A two-time Addy Award Nominee & former Writer/Producer for ABC*TV. Married to Gene in March of 2004.
Honored to be a former creator, copywriter and producer of more than 260 television commercials, 14 made-for-TV movies and numerous voice-overs, I have thoroughly enjoyed my writing career for B2B & B2C clients.
WIN Board Member, Vice-President (Writers of Inspirational Novels). I Judge Book & Writing Contests as well as Review Books for Published Authors, and am pleased to call myself an author & ghostwriter for over 11 years..
My pseudonym as a novelist is Lex Gilmore. My website is: www.megansgilmore.com