Meet AWAI-Trained Writer: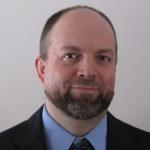 Professional Background:
As a B2B writer with over 15 years of experience in IT and technology sales, I understand the unique situations you face as a technology marketer. So whether you want to maximize the results of your next marketing campaign, shorten your sales cycles, or simply reboot your existing content, I'm ready to help you achieve your marketing goals.
Do you want a writer who was blogging about kittens and the latest diet pill last week?
Or do you want a writer who:
* Implemented a global pilot project for online B2B requisitioning with Ford Motor Company?
* Led the integration mapping effort between Oracle's ERP solutions and over 100 global, proprietary-built systems?
* Worked directly with CEO's and other stakeholders to build prototypes and mission critical applications as a technology consultant and project manager?
Ready to discuss how to generate more leads and improve the ROI of your marketing? Give me a call at 857-233-9944 or email me at john@johnmullencopywriting.com.