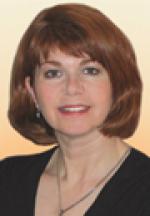 Christine Howe

Waverly, NY
Copywriter, Graphic Designer, Researcher
B-to-B, Catalog, Christian, Health, Web/Internet
www.tinahowe.com/communications.htm
I have been writing and designing all types of vehicles for over 20 years, from technical instructions to training materials, and email communications to presentations. In addition to writing, layout, illustration and logo design, I also make existing material shine. I also provide voiceover talent for use in Adobe Presenter and other audio projects. MS Office, Adobe Presenter, Illustrator, Photoshop and NCH audio are my top softwares.
In addition, I'm an award-winning novelist and audio book producer. Screenwriting is another area in which I excel, having won several awards in competitions and Considers from script consultants. I'm a graduate of the Screenwriting U ProSeries program.
Whatever the project is, I can provide quality results to help your business or cause achieve success.