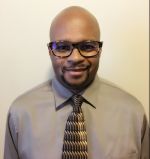 Clyde McDade

Graham, WA
Copywriter
Health
WHAT I DO:
I'm the "Copy Doctor", Clyde McDade. I specialize in rewriting health copy to grab attention and show your top advantages.
WHO I WORK WITH:
Businesses with health-based products, services and treatments that improve people's lives.
PROJECTS I WRITE:
Brochures, Case Studies, E-mail Campaigns, Space Ads and Video Scripts.
WHY IT WORKS:
I write story-based copy people connect with emotionally and logically.
HOW I DO IT:
I use my 7-step "Storytelling System" to inspire people to buy from you.
WHAT MAKES ME DIFFERENT:
As a Certified Neuromuscular Therapist of massage, I work with people who use your types of products.
WHAT OTHERS SAY:
"Clyde wrote two e-mails targeting prospects for my life insurance policy campaign. Since May of 2015, I've gotten eleven policies totaling approximately $11,000,000.00."
Mr. Larry K.
Farmers Insurance
Clyde McDade
The "Copy Doctor"
clydecopy@gmail.com
www.clydemcdade.com
"Inspiring people to buy from you."