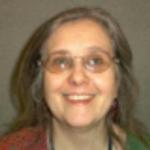 Marcia Clemmitt

Washington, DC
Copywriter, Researcher
B-to-B, Web/Internet
marciaclemmitt.writersresidence.com
Need a writer who can express technical material in reader-friendly language?
Someone who's professional and fanatic about deadlines?
With 25 years of writing and editing experience in health care, science, technology, education and business, I can help you with
Articles
Reports
White papers
Case studies
Newsletters
Web content
Instructional materials
Books
Said editor Tom C.:
Marcia is so good, so dependable, that, as an editor, I just about would weep with gratitude every time she came up in the assignment rotation. She's a joy to work with, and yes, she NEVER misses a deadline. Funny too.
Marcia has a great talent for clear, concise, accurate writing..., giving an editor confidence that she has mastered the field and doesn't miss anything.
Said entrepreneurship author and speaker Pam G:
Thank you for taking the time, thought, and effort -- and thorough understanding of the message -- to create this foreword. You're awesome.