Meet AWAI-Trained Writer: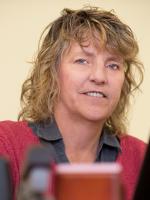 Professional Background:
I have worked in the health/mental health field for over 30 years. I own a social work/counseling private practice. In addition, I love to write and utilize that skill daily in my social work career and more recently, as a freelance copywriter. My passion is to help small and large businesses grow with my copy writing and marketing skills.