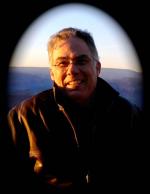 Tom Coalson

Saint Johns, AZ
Copywriter, Researcher
B-to-B, Web/Internet
Tom Coalson is best-known for his expertise as a B-2-B copywriting specialist to the "green" industry. His clients include manufacturers, fabricators, distributors, and service companies providing goods and services to the alternative energy, green-building and off-grid industries.
A green builder and developer for 30+ years, Tom is a copywriter that knows the industry intimately; a copywriter able to generate solutions to your unique marketing problems. LEED-AP, green PMP, lecturer and author on green building means and methods, Tom researches the market daily to stay on top of the latest developments and trends in the industry.
Need an experienced copywriter who is unrestrained by a steep learning curve in an unfamiliar industry? Call Tom. Case studies, white papers, website audits, e-letters, newsletters and more. Online or off. Tom will measurably increase your market presence by telling your story to your customers in a compelling, interesting and memorable way. Call now.