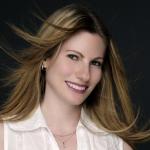 Candice Lazar

North Miami, FL
Copywriter, Social Media Expert, Travel Writer
B-to-B, Self-Help, Web/Internet
If you're looking for an experienced writer with a strong grasp of the living, breathing nature of the web and how to make it work to your advantage... Someone who doesn't need a lot of hand-holding to produce email campaigns, social media content, web content, special reports, newsletters and opt-in systems that convert prospects to buyers and buyers to repeat customers... Then you've found her.
I focus primarily on businesses in the self-help and hospitality industries but accept clients in other fields as well. I write direct-response copy for any point in the sales cycle. My specialty is lead-nurturing systems.
I am available to discuss whatever your project entails and how we can make it a success.