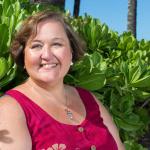 Sandra K. Lynne

Washington, D.C.
Copywriter, Social Media Expert, Grant Writer, Travel Writer
B-to-B, Web/Internet
15+ year Theatre Management Professional in the Washington D.C metropolitan area. I've done everything from stage management and directing to front of house, box office and business management. I can help you develop your audience, define your key message platform, write your grants and train your theatre staff for exemplary customer service. You need your theatre to run better. I can help you do that, increase your sales and grow your funding.