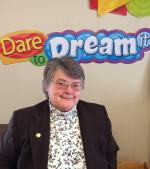 Lynn Herne

Whitesboro, NY
Grant Writer
Fundraising
Experienced Director of community programs specializing in homelessness, hunger, anti-poverty programs, at-risk youth, justice issues,and creation.
For 30+ years, I have written grants both in-house and freelance for a variety of agencies/churches/organizations including both start-ups and established agencies located both domestically and internationally (Peace Corps).
My grants have provided food for the hungry, shelter for the homeless, church restoration, transportation for disaster workers,programs for refugee resettlement, services for homeless adolescents/at-risk youth, and general operations.
Funding sources include local foundations, organizations, state programs, and some national sources. Private, religious, corporate and governmental entities have all contributed to my success rate of approx. 80%.
In addition, I have often written award nominations for individuals recognizing people for a variety of talents and accomplishments. My success rate has been approx. 90%.