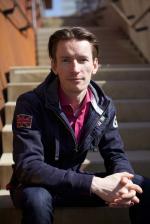 Bela Lampert

Vienna, Austria
Copywriter
B-to-B, Web/Internet
BELA LAMPERT is an independent software copywriter with over 10 years of business and corporate experience in the world of media production and software.
Bela writes case studies, websites, e-mail marketing campaigns, e-newsletters, landing pages, sales letters, direct mail packages, articles, press releases, and other marketing materials clients need to sell their products and services. He also consults with clients on internet marketing and lead-generation.
Prior to becoming an independent copywriter and consultant, Bela has worked as television production and post production manager. He has extensive technical background in broadcast equipment and media software.
Having grown up in Austria, Europe, Bela is proficient in English as well as in German.