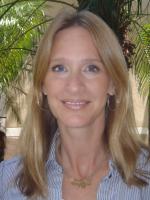 Ruthann Carlson

Ft. Lauderdale, FL
Copywriter, Researcher, Resume Writer, Travel Writer
B-to-B, Christian, Self-Help
My professional background is in Fine-Art, Tutoring and Teaching. I have also written skits and plays for children, choreography, and some song-writing.
I have done a book cover and illustrations for a book published by Zondervan, and had a short non-fiction story published in a compilation by Focus on the Family.
I am presently beginning my career in copy-writing with intent to specialize on case studies.