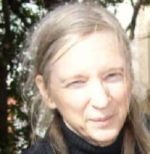 Marilyn Leech

Novato, CA
Researcher
Renee Leech hand-coded and wrote her first website, www.CreativeMusicWorks.com, in 2005, drawing from her background as an amateur composer, California music and English teacher, and legal writer.
Her interest in website technology has since led her to build other websites, write articles, produce companion text videos, write email series and advertising copy, and curate articles and videos for websites with links to social media.
Always interested in clear storytelling, Leech has written two "books," consisting of an unpublished story of two teenagers in the 1980s, and her dad's memoirs, assembled from numerous interviews, relating his experience of growing up on a farm in Arkansas in the 1930s.
As a copywriter, Leech is an avid researcher, interested in most topics. Her writing goal is to give the reader a vivid, useful, and intriguing experience, with succinctly written information which provides a fresh viewpoint and promotes decision-making. She follows a proven copywriting structure for brand-recognition and eliciting the reader's positive response.