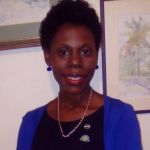 Karen James

Caribbean
Copywriter
Fundraising, Self-Help
...If I am privileged to write for you… I will immerse myself so deep into understanding your cause… I will emerge speaking your language…understanding your vision… sharing your purpose and …feeling your passion…
And that's the recipe for producing copies that will achieve superior results.
I am:
- A graduate of The American Writers & Artistic Inc (AWAI) Direct-Response Copywriting Program.
- A member of the Professional Writers Alliance.
- A member of Toastmasters International with designation of Advanced Communicator Gold and Advanced Leader Bronze.
- The holder of an MBA degree.
- A published author of a non-fictional motivational book
- A Ghost Writer
Testimonial:
"You have a real natural talent as a copywriter and
watching you build a story and lead toward the desired
result reminds me of watching an artist friend of mine paint"
Kenneth McGaha
I draw stories using words that strike a chord with the audience and move them to action.