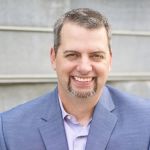 Gabe Hallett

Austin, TX
Copywriter
B-to-B, Christian, Web/Internet
Overview:
Currently launching FaithEcho, a B2B copywriting and consulting service for faith-based consumer businesses.
Project examples:
* B2B Throughput Productivity Package (~$5M) for semiconductor manufacturers]
* Email campaigns (recent email had 45.5% open rate, 19% clicks per unique open and 8.6% CTR)
* Website and content development/refresh (www.zooexotics.com)
* Biz-dev consulting services (Safari & Hospitality and an Adventure-based Vehicle)
Background:
Started my official career serving 5 years in military aviation, followed by a full spectrum of operations/technical engineering roles for 16+ years in the semiconductor industry.
"Fell" into copywriting in 2012, applying AWAI-inspired concepts while working for a major semiconductor OEM (e.g. PPT development; persuasive & diffusing emails; guiding business strategy sessions).
After also becoming a 'go-to' resource for my personal network, it was time to to attend AWAI bootcamp in 2015 and the rest is history...