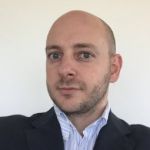 Luca Ecari

Zurich, Switzerland
Copywriter, Researcher, Resume Writer, Travel Writer
B-to-B, Health, Self-Help, Web/Internet
Professional with Senior IT Management experience in the corporate Pharma business, developing written, presented proposals for implementable digital strategies to transform processes, technologies and business model.
Proficiently writing business copy in English, Germand and Italian.
Experience in the Supply Chain, Healthcare, Telecommunications, Consumer Goods and Food and Drinks businesses.
Broad experience with web lead generation and copywriting (I am the Founder of Italian-Traditions.Com one of the most visible sites on Italy and its traditions in the web).
Versatile, accurate, professional and convincing researcher.