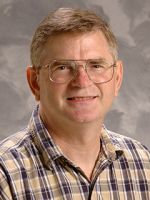 Steve Hill

Upland, CA
Copywriter, Researcher, SEO Expert, Desktop Marketer
Health, Web/Internet
I have been delivering online marketing results for large and small clients since 1993.
At first, Internet development and SEO marketing services were the primary services of my company, Fine Line Communications.
Since 2015, I have been showing companies how to improve their sales copy, landing pages, sales funnels, SEO, traffic optimization, marketing plans, ads, and list management strategies.
I have mastered the lessons of the best past and present copywriters and marketers, while adapting them to changing times and new marketing methods.
These skills, combined with a deep understanding of consumer psychology and in-depth research abilities, can deliver outstanding marketing results.
Bottom line: I'm a very well-qualified copywriter with a broad, in-depth understanding of sales, marketing, psychology, research, and consumers. My health market niche is primarily in the baby boomer range, although that is flexible.