Meet AWAI-Trained Writer: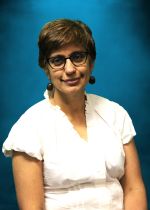 Balaka Ghosal
| | |
| --- | --- |
| Location: | Houston, TX |
| Professions: | Copywriter, Social Media Expert, SEO Expert, Publicist, Desktop Marketer |
| Specialties: | B-to-B, Health, Self-Help |
| Website: | thegreenwriter.com |
Professional Background:
Two master's degrees and a pre-PhD research experience (Master of Philosophy) almost makes Balaka look like an educational junkie.
But truth be told--education is never a limiting factor, don't you think?
A born storyteller, Balaka started her ambitious career as a journalist in India.
Living across different continents, she worked as a teacher and eventually discovered her passion for an earth-friendly lifestyle.
For the last few years, Balaka is responding to that deeper passion in her life in the area of sustainability, as a web content optimization specialist, author and a speaker. Balaka has created a sustainable curriculum for 8-10 year old children and developed the entire content for their website. The package includes graphic books, card games, posters, stickers as a retainer independent contractor.
Balaka is a thought-leader helping shape the circular economy by changing consumer behavior.
She's exploring opportunities to work on vlogs, podcasts, nonfiction book writing.