Meet AWAI-Trained Writer: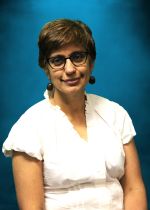 Balaka Ghosal
| | |
| --- | --- |
| Location: | Houston, TX |
| Professions: | Copywriter |
| Specialties: | B-to-B |
| Website: | thegreenwriter.com |
Professional Background:
A born storyteller, I started my career as a journalist in India. And then life's changing ways took me through several years of teaching and writing for children. No regrets.
For the last few years, I'm responding to the deeper passion in my life in the area of sustainability, developing web content and educational curriculum for a clientpromoting conservation.
Never knew the exhilarating fun of designing video game content for children. Ghostwriting is on the cards, too -- one on the environment and the other on social justice. A few other small jobs for friends and family keeps me busy, besides non-fiction research on various related subjects. Call it a well-garnished platter! Now, I'm honing my expertise on alternative energy and water conservation. The fact that I have two master's degree and a pre-PhD research experience proves beyond doubt that I handle a high volume of written content with ease.
The loving bond with writing is my magic wand in the world of copywriting.