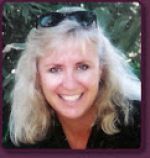 Robin Dohrn-Simpson

San Diego, CA
Copywriter, Travel Writer
B-to-B, Catalog, Web/Internet
I have 26 years in the travel industry, both as a travel agent and a tour operator. I have traveled to 70 countries, been on numerous cruises and can't seem to quench my wanderlust! I have been in travel marketing and written many brochures and tour itineraries. I have taken groups traveling around the world.
I'm also a wine writer. I constantly travel to wine regions in the world and explore. I recently have begun to write about beer!San Diego has a huge brewery industry.
I am a food and health writer as well. I write about restaurants and I write about yoga.
I teach yoga and Tai Chi as well as am studying to be a Reiki Master.
I belong to the International Food, Wine and Travel Writers Association.
I am not afraid to try new things and experiment and explore possibilities.
My passion is to help passionate people excel and succeed.