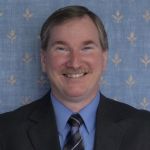 Don DeGarmo III

Newton, NJ
Copywriter, SEO Expert
B-to-B, Self-Help, Web/Internet
The Golden Nugget of Copywriters.
Improve Your Marketing using PROVEN Copywriting and SEO (Search Engine Optimization) Techniques.
Is Your Marketing producing Enough Clients? Do You Want More Business?
I will work extremely hard as your Copywriter and SEO Professional to bring you more clients.
By taking the following AWAI Courses, they help me ... help you in your business:
– Accelerated Program for Six-Figure Copywriting – Verified™
– SEO Copywriting
– Build a Freelance Website
– Smart Start Copywriting Program
– Web Copywriting 2.0
The following organizations will ensure that I can bring you new and fresh ideas:
– Charter Member in Good Standing with the PWA (Professional Writers Alliance)
– The Infinity Program (Educational Programs)
– Barefoot Writers Club
Helping You Realize the American Dream©
Let's get started ... contact me Now at
973-222-6271 or Don@DoniiiCopywriting.com (email)
P.S. Hiring me may be Tax Deductible. Check with your accountant.