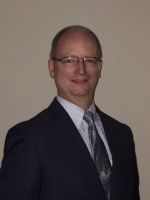 Jim MacDonald

Columbus, OH
Copywriter, SEO Expert
B-to-B, Christian, Web/Internet
Understanding people - with 30 years in the retail grocery industry and 8 years selling insurance one on one, I do enjoy working with people. Add to that, a degree in engineering plus 5 years working as a designer building several different nuclear power plants, I can grasp the importance of structure.
My passions include: faith in Jesus Christ, love for my wife, 4 children and currently 4 grand children. Reading self help and motivation books mixed with books on the founding of our great nation.
I've studied and written a book about God and our Founders-discussing what made this country great to begin with. It also dissects the Declaration of Independence and Constitution in a "readers digest" format to help people understand the Founder's original intent. In this book, I also explain how God impacted the lives and decisions of our Founders. It should be published soon.
I enjoy working out, riding bicycles and recently taken interest in photography.