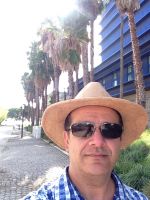 Ricardo Nascimento

Cupids, Newfoundland
Copywriter, Grant Writer, Travel Writer, Desktop Marketer
B-to-B, Catalog, Fundraising, Self-Help, Web/Internet
I am a Business to Business copywriter, specializing in lead generating Sales Letters, Case Studies, and Whitepapers for companies supplying industrial fabrication equipment, materials and consumables to other companies.
My focus is on Asian companies trying to break into the North American Market, that need assistance because of the language barrier.
I am also a Red Seal Interprovincial Journeyman Welder with 28 years of experience.