Meet AWAI-Trained Writer: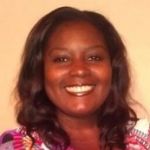 Professional Background:
Over ten years of professional experience that can be used to benefit any organization. Im a self motivating team player with positive attributes to bring. My years of administrative support services has allowed me to be a great asset in the particular area of Finance to include: Accounts Payable, Risk Management, Payroll and Benefit functions. Im looking to provide long term support where my professionalism and expertise can be utilized to benefit any organization.