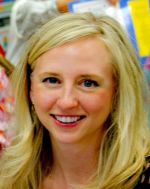 Jennifer Lester

Houston, TX
Copywriter
B-to-B, Web/Internet
I have been a writer all my life, and a professional copywriter for the past two years, with most of my training through AWAI.
Prior to discovering I that I could earn a living doing what I truly love, I had multiple careers including working in finance, telecommunications, sales, and most recently as a special education teacher.
While it took me some time to discover that I could turn writing into a career, I have no regrets for the jagged path I walked to get here. Each industry has provided me a wealth of knowledge and experience that I can use in my writing. And for that I am forever grateful!