Meet AWAI-Trained Writer: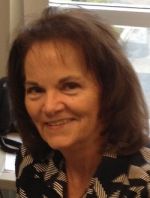 Professional Background:
With years of experience in sales and marketing, I've worked for and with companies ranging from small local businesses to Fortune 100 companies.
Whether their goals were to expand visibility, and credibility, or to improve conversions for revenue growth, we've created strategic plans for results.
As an AWAI Certified Content Specialist, I'll help you create and implement a Content Marketing strategy with materials that help and inform your prospects and customers.
Whether it's in user-friendly, SEO-focused web content, informative blog posts, client case studies, or email campaigns, your message can help grow your business and build a loyal customer base.
We'll create a plan to connect with your target audience, based on your specific needs and objectives.
Every project gets personal attention, for a customized outcome.
Call today with questions, or challenges you'd like to discuss: 916-521-5420