Meet AWAI-Trained Writer: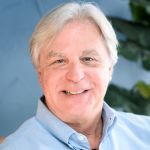 Professional Background:
Writer, editor, travel blogger, ghostwriter. Design and remodeling blogger. Nearly 40 years as a lawyer, studying errors in communication and resolving them through clarity, persuasion, and imagery. I know the power and beauty of words. I've published articles, stories, and books - under my own name and as an editor and ghostwriter. Whatever the project, your message needs to be clear - it has to be understood to be effective. I can help you make that happen.