Meet AWAI-Trained Writer: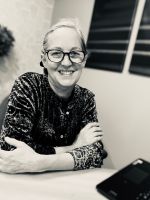 Linda Morgan
| | |
| --- | --- |
| Location: | Kansas City, KS |
| Professions: | Copywriter, Researcher, Social Media Expert, SEO Expert |
| Specialties: | B-to-B, Health, Web/Internet |
| Website: | LindaSMorgan.com |
Linda Morgan has completed the following verification and training to the satisfaction of AWAI's Board of Advisors, with expertise in: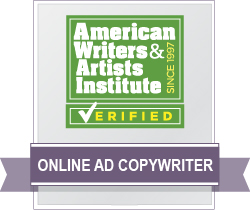 Linda Morgan has earned the AWAI Verified™ Online Ad Copywriter Badge. The AWAI Verified™ Online Ad Copywriter Badge indicates that a copywriter has learned to write small, 50 to 100-word ads meant to grab reader's attention by arousing curiosity and interest so he or she "takes action".
Professional Background:
Caregiver and Special Needs Copywriter. (I was my mom's caretaker and worked with special needs adults and teenagers - 10+ years).
Experienced in multiple niches with lots of life experiences.
Everything for Websites, SEO Expert, B2B Content Marketing, Social Media ~ exclusively trained by AWAI.
Uncover why your website isn't performing
or has a poor ranking in search engines.
Schedule a Site Content Audit!
My copy's effectiveness can be precisely measured. Lower your ad costs with formulas that work.
Does your company struggle to represent itself to potential customers? In today's business world, you must consistently reach out to the public with engaging social content.
Persuasive writing is a superpower that can change the hearts and minds of your audience through education and inspire them to believe in what you believe in.
LindaSMorgan.com LindaSMorgan.copywriter@gmail.com