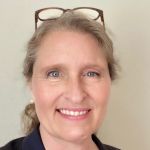 Jodi Hill

St Paul, MN
Copywriter
B-to-B, Health, Web/Internet
If your audience doesn't know you're the solution to their problem...
It's time to find copy that converts.
I specialize in online marketing, including years of experience creating:
- Newsletters and E-letters
- Facebook Posts
- Ads: Facebook and Email
- Website Content
- Blog Posts
AWAI Verified:
- Accelerated Copywriting Program
- Online Ads
- Editorial/Content Marketing
Clients include B2B, authors, and nonprofits
They say:
- "extremely dedicated professional"
- "her job was phenomenal"
- "absolutely amazing to work with"
- "beautiful, professional work"
- "expert job completion"
- "highly qualified for anyone who wants to grow their business"
Member of the Professional Writers' Alliance
A successful tomorrow awaits... jodi@wordbywordforyou.com
or 612-309-8899