Meet AWAI-Trained Writer: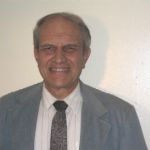 Larry Blake
| | |
| --- | --- |
| Location: | Tucson, AZ |
| Professions: | Copywriter, Resume Writer, Desktop Marketer |
| Specialties: | Health, Self-Help |
| Website: | www.CopywriterWith.solutions |
Professional Background:
Do You Honestly Want To Grow Your Bottom Line? Look No Further! My subject and headlines will make your prospects want to read the content. The content will make your prospects want to fulfill your objectives.
As an AWAI trained copywriter, I can assist you in a number of areas in the Health and Self-Help fields:
* Email Marketing * Direct Mail * Sales Letters
* Articles * Press Releases * Case Studies
* White Papers * Blog Posts * Website Design * * Website Hosting * Copyediting * Ebooks
WHAT I WANT FROM YOU:
* I want you to be concerned about your Return On Investment because that's what concerns me.
* I want you to be happy with my work and develop a relationship so you will hire me in the future.
Try me out! No job too small. Then you'll want to give me the big stuff later!