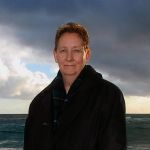 Robin Baugh

Los Angeles, CA
Copywriter
Web/Internet
Member of AWAI. Copywriter. Writer for over 30 years. Worked in Entertainment for over 30 years with a focus on emerging technology.
Recording Artist with a release currently on iTunes. Experience with SEO optimization for Artist website and affiliated advertising. Designed Artist website and responsible for all advertising on all social media platforms.
Graduated from the Iowa Summer Writing Program in 2015 and in 2016 with a focus on Advanced Novel Writing. The ISWF is a division of the world renowned Iowa Writers Workshop which has fostered writers such as Flannery O'Connor and Kurt Vonnegut.
Experienced as a script reader/consultant for Brillstein Grey Entertainment one of the largest and well-respected Talent Agencies in Hollywood.