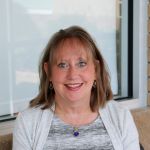 Kay Adkins

Mountain View, AR
Copywriter, Resume Writer, Grant Writer
Christian, Self-Help, Web/Internet
Writing has been a big part of my professional life, and I am ready to pursue it full-time as a freelancer. My experience includes:
Over 15 years of professional writing experience-
AWAI verified for Direct Response writing.
Author of "I'm Not Your Kid: A Christian's Guide to a Healthy Stepfamily" (Baker Books, 2004).
Over 100 feature articles for faith-based publications.
In higher education: grants, fliers, brochures, newsletters, reports, articles, resume editing.
In ministry: Sunday school curriculum, newsletters, fliers, brochures, announcements and press releases.
In corporate: Training manuals, reports
Devotional writing for personal blog.
Employment background:
Dir. of Career Services at Ozarka College, Melbourne, AR, 2011-2017
Dir. of Children's and Family Ministry at First Baptist Church, Mtn View, AR.
Payroll Manager at Minyard Food Stores, Carrollton, TX 1990-1997
Education:
MA in Communication
MS Academic Advising
BBA in Accounting