Meet AWAI-Trained Writer: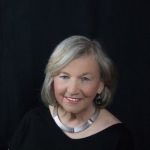 Barbara Escher
| | |
| --- | --- |
| Location: | Tampa, FL |
| Professions: | Copywriter, Resume Writer, Publicist, Desktop Marketer |
| Specialties: | B-to-B, Web/Internet |
| Website: | yourmarketingteam.com |
Professional Background:
I have been a business owner for 20+ years, providing B2B writing and marketing services to large and small companies around the world. I built my first web site in 1996 and have continued to provide web content and technical support, particularly for WordPress sites.
My clients value not only the content I create for them, but the professionalism of the work. My expertise in grammar, punctuation, spelling - and my ability to follow a required style - have added significant value to my work.
Recently I began assisting writers who are not native speakers of English. Their efforts can be viewed as illiterate, when the reality is that English is not their first language. Overcoming that disadvantage helps them match their offering to their target audience.
As a subject matter expert in ERP software, I have been on retainer for long periods of time to companies providing, implementing or supporting that software.
In my spare time, I'm working on a novel and a children's book.