Meet AWAI-Trained Writer: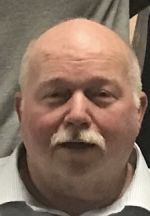 Jim Lee
| | |
| --- | --- |
| Location: | Tucon, AZ |
| Professions: | Copywriter, Researcher |
| Specialties: | B-to-B, Web/Internet |
Professional Background:
I am Corporate technical writer and editor for hardware and software products. I oversee the work of 20 writers and 13 products.
I have written online Knowledge Centers, API guides, Command-line guides, Install guides, Planning guides and so much more. I have also been involved in researching and thousands of eMails. I have written white papers and many PDFs. I am now looking for a new challenge.
So, I have taken or I am taking programs from AWAI. The primary reason for this is to learn what the needs are for an audience that uses copy writing.
The programs I have researched are:
- Accelerated Copy Writing
- eMail and research
- Site audits
- Writing eBooks
- B-2-B
I love writing. My motto every day is "How can I serve you?" I know that my writing and editing makes hundreds to thousands of people happy and satisfied with the product or products I an responsible for.
I very much look forward to working with you.