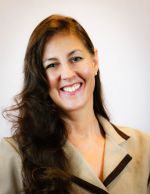 Jennifer Cronin

Ocala, FL
Copywriter, Researcher, Resume Writer
Christian, Fundraising, Health
President and Professional Freelance Writer
AnchorWellWriting.com
AWAI Verified Copywriter: Accelerated Program to Six-Figure Copywriting
Direct-Response
Email auto-responders - AWAI verified
Online Ads - AWAI Verified
Newsletters
Articles
Blog Posts and much more!
Renal Dietitian with DaVita HealthCare Partners, Inc. - a Fortune 500 Company.
Counsel a diverse patient population with kidney failure. Created recipes - available online.
Community Nutritionist/Content Creator
North Iowa Community College: Nutrition Educator - Gluten-free eating
BIO Girls - curriculum development
Long-term Care consulting
Sports Nutritionist - University of Georgia
DXA - measured bone density of athletes, provided nutrition counseling, shopping tours, created newsletters and product evaluations.
Event Planner
1. CCB Seder Event - Event Point Person
2. Iowa Dietetics in HealthCare Communities -
Event Coordinator
3. Redeemer of the Rain - Food Coordinator
4. Active Steps 5K Run/Walk - Fundraiser