Meet AWAI-Trained Writer: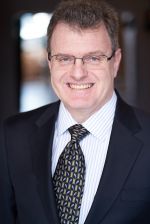 Thomas Blake
| | |
| --- | --- |
| Location: | Chicago, IL |
| Professions: | Copywriter |
| Specialties: | Health |
Professional Background:
Currently working as an X-ray technologist in a busy Northwest Suburban hospital in Chicago.
I have used various brands of x-ray equipment including Philips, GE, Seimans, Shimadzu, Fuji, Medtronic digital systems during fluoroscopic, general xray and surgical procedures.
Budgets, image quality, ease of use, and space constraints are the primary issues that concern Radiology managers in charge of purchasing capital xray equipment.
Sales campaigns must demonstrate that the equipment can meet these strict demands if a purchase is going to be made.
As an imaging technologist, I know what makes a great x-ray digital system from a mediocre one. I know what features and benefits to target in a good direct sales letter.
As a working technologist and trained copywriter I know that a good sales letter addressing these concerns can help boost sales of fluoroscopy and general x-ray equipment in hospitals and outpatient clinics.