Meet AWAI-Trained Writer: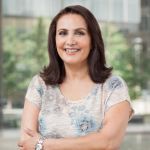 Ellery Eden has completed the following verification and training to the satisfaction of AWAI's Board of Advisors, with expertise in: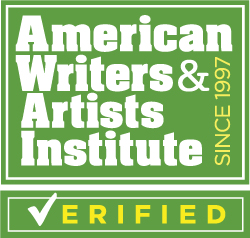 Ellery Eden is AWAI Verified™. The AWAI Verified™ seal indicates that a copywriter has …
Studied AWAI's world-class The Accelerated Program for Six-Figure Copywriting, which covers the fundamentals of persuasive direct-response copy.
Passed AWAI's robust test and demonstrated an understanding of copywriting principles and best practices.
Professional Background:
Direct Response Copywriter
Natural & Alternative Health & Supplements
Straight-talk Copy to Increase Revenue
Providing knowledge, insight and experience from both sides of the health and business spectrums.
My passion is getting you results.
Most likely, you need a direct-response copywriter in medical, health or wellness. That's my specialty.
Someone who can combine four essential elements:
1. Professional copywriting skills,
2. Sales experience,
3. Familiarity with DSHEA, FDA and FTC rules and
4. Health and wellness knowledge… to increase revenue.
My focus is direct-response for the web or print. Long, medium or short copy…
• Web,
• Search Engine Optimization (SEO),
• Landing pages,
• E-mail campaigns,
• Lead generation,
• Funnel campaigns,
• Video Sales Letters (VSL) and
• Direct Mail.
I write persuasive easy-to-understand benefit-oriented copy. My style is clear, concise, insightful and thorough.
I don't push the envelope... I tear the envelope. I'm a good problem solver. I get things done.
This is what I excel at. And I'd like to help you and increase your business revenue.
What are your qualifications?
1. Health and Wellness: I've spent 43 years immersed in medical, natural, and alternative health, wellness, and nutrition fields. First as an athlete, then as a medical student then as a chronic patient.
I'm knowledgeable in anatomy, biology, nutrition, and many diseases and ailments. I have first-hand knowledge of hospitals, medical procedures and tests, doctor and nursing protocols and surgeries. I've spent my life around doctors and surgeons (some… my own family).
I understand medical terminology and can translate it into easy to understand conversational copy.
2. Copywriting: American Writers and Artists Inc. is the world's foremost school for copywriters and I'm AWAI educated and Verified.
https://www.awai.com/verified/?writer=130903&auth=0a40a6
I have many courses under my belt and have read countless books to perfect my trade. And continue to do so.
3. Writing: I've written thousands of letters professionally and tens of thousands of certificates of appraisals. I've spent over 4 decades writing journals and I'm mid-way through writing a novel.
4. Sales Experience: I've dealt with thousands of clients over my career. I have over 25 years of high-end sales experience. This has given me awareness to a variety of people and styles of selling. It has also developed my voice of patience and understanding.
5. People Perspective: My passion for travel and exploration has also granted me a rare glimpse of insight to people. How different we all are. How the same we all are.
I've lived in many places around the world and love to travel alone. This has awarded me to meet the most diverse and interesting people and to discover wonders I'd never have found otherwise.
6. Factotum: I've been my friends and family's go-to-gal for over 4 decades. I'm the extrovert. Unafraid of asking questions or saying, "I don't know… but I'll look it up." Doing research. Writing letters and resumes. Filling out documents and applications. Attending to tax issues. Whatever… I love to help and learn about everything.
I utilize all shades of my acquired wisdom and experience to weave words into the colorful fabric of your success.
Do you have direct response, public relations, and marketing experience?
For over 21 years, I've handled all the marketing campaigns for my own retail/service businesses. As well as for my father's 5 retail/wholesale/manufacturing businesses. This included newspaper and magazine ads, signs, placards, direct mail letters, flyers, coupons, discounts, educational brochures, letters, and invitations.
I've developed contests, public relations events, incentives, loss leaders, and export income streams. I've coordinated and participated in trade shows, given lectures, been an instructor and mentor.
What type of copy projects do you offer?
I write direct response copy for medical, natural, alternative health, wellness and supplements businesses and publishers. I write long, medium or short copy for the Web or print. Sales letters, landing sales pages, e-mail promotion campaigns, SEO, web copy, funnel campaigns, and video sales letters (VSL).
Using my 4 decades of expertise, skills, insight, personal history, and experience. I inspire the words to touch your prospect's heart. Because only emotionally compelling copy will get them to stick around. I care about and understand your prospect because I am one.
Diving deep into the abyss with thorough research. Because only relevant information will keep prospects reading. Only persuasive and easy conversation will get them to the final act… or action.
So, why not take advantage of my strengths, experience, and expertise. Try my services for your next project.
Call me for a free 30-minute consult where we can discuss your needs and how I can help you meet them.
Ellery :)
Ellery J Eden
647-631-6609
Ellery@RemedyCopywriting.com