Meet AWAI-Trained Writer: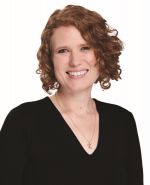 Professional Background:
WHAT I DO: I help software and technology companies achieve higher sales by providing content that converts prospects into clients/raving fans.
WHAT MAKES ME DIFFERENT: I have over 13 years of sales experience, 10 years of software and technology sales experience specifically, so I've been in the trenches and know exactly what prospects need to hear and see to make their decision on a solution. I'm also a Creative Writing major. You could say I'm a bit of a word nerd.
WHAT OTHERS SAY:
"Roxanne is a great communicator. She genuinely listens to what a person is saying and takes time to curate a meaningful response back. When she speaks, it's with authenticity, sincerity and clarity. She makes others she's communicating with feel comfortable."
Michelle Park, Oracle
READY TO TALK? Reach out to me directly via LinkedIn message, call me at 512-647-8088, email me at roxanne@copywritingrox.com, or visit www.copywritingrox.com