Meet AWAI-Trained Writer: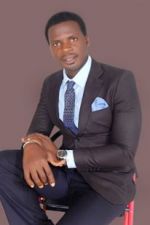 Andrew Peter M.
| | |
| --- | --- |
| Location: | Lagos, Nigeria |
| Professions: | Copywriter, Researcher, Social Media Expert, SEO Expert |
| Specialties: | Health, Web/Internet |
Professional Background:
As a Dynamic Nutritional Supplement Copywriter my goal is not complex... It is simple and clear: Improved response... Exciting bottom lines.
Years before now I worked a busy schedule as a field marketer for NEOLIFE, selling nutritional supplements to every customer or groups I could find. It was hectic but I loved marketing... So I easily prospered.
At night, I sit by my computer and write screenplays for the film industry. Some of which were produced. My unquenchable love for storytelling kept me at it for over a decade.
... But when I found copy writing, it quickly amalgamated these passions (storytelling and marketing). I found the best copy writing course out there (AWAI's Six Figure Accelerated Copywriting Program) and today I am a well trained copywriter; ready to write you that winning web copy that increases your conversion rates rapidly.
The Supplement Copywriter services clients in the nutritional supplements niche.
So, whether your needs are Case studies, Email marketing, Landing pages, Articles, E-Newsletters, Autoresponders or Blogs, you have a copywriter who has great work ethic, never misses a deadline, writes conversationally and understands the intricacies of the nutritional supplements industry.
Try the Supplement Copywriter today, your bottom lines will have you to thank.